WARRIOR REBORN
Former special ops agent CHASE NOBLE has been searching his whole life for the place where he belongs.

As a descendant of Fae, he senses fate has more in store for him, and he will not rest until he discovers what his true purpose is. When he travels back in time to medieval Scotland, he discovers his mission is to save a beautiful woman—the same woman he is destined to be with.
CHRISTIANA MACDOWYLT
possesses the gift of foresight. Prisoner of her evil half-brother, Christiana's visions show her that only one warrior can rescue her—a man she is mysteriously drawn to.

The only problem is,

he's in the future.

Now she must rely on the magic of a Faerie to transport him to the past. And when Christiana finally meets Chase, the sparks between them set off a smoldering desire.

But will the magic
that brought them together also tear them apart?
BIO:
Melissa Mayhue
is the award-winning author of
Thirty Nights with a Highland Husband, Highland Guardian, Soul of a Highlander, A Highlander of Her Own, A Highlander's Destiny,
A Highlander's Homecoming, Healing the Highlander
,
A Highlander's Curse and Warrior's Redemption.
She and her family live in Colorado in the shadow of the beautiful Rocky Mountains with two insanely spoiled dogs, one domineering cat, a turtle with an attitude, and way too many fish in their aquarium. Visit her website at MelissaMayhue.com.
·
Website – www.MelissaMayhue.com
·
Blog - http://www.melissamayhue.blogspot.com/
·
Facebook - https://www.facebook.com/Melissa.Mayhue.Author
·
Twitter – https://twitter.com/MelissaMayhue
·

Goodreads -

http://www.goodreads.com/Melissa_Mayhue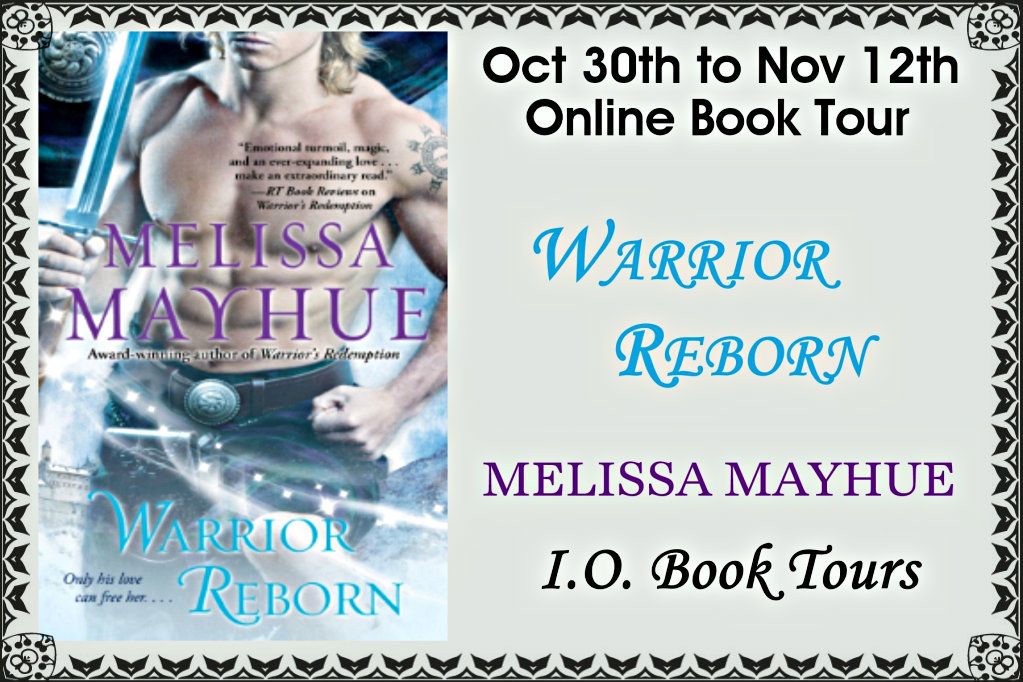 ***** The Future Comes Back to the Past!
Do you know how it feels to be lost? Have you ever felt like you were just out of place, like you didn't belong in this time or place? Have you ever tried so many different things just to feel like you have to fit in somewhere? That is how Chase feels! He has tried everything but nothing seems to fit. He feels like he is a fish out of water and doesn't know which way to turn. How will he ever find what he is looking for?
Having the "sight" or sixth sense isn't always what it is cracked up to be. What good is knowing who you are supposed to be with when you know that they are years in the future and pretty much unattainable? How are you supposed to survive on hopes and dreams when all you want is for someone to rescue you from your life "prison" that has been forced upon you? You know there is someone out there just for you but you have to rely on the Fae to help you and everyone knows how fickle they can be.
Will love conquer all? Even time and place? Or will it become a burden that can never be lifted? Melissa Mayhue is a master storyteller! She draws you in from page one and keeps you on the edge of your seat until the last word is read! If you love a good story with heart, soul, and a little bit of challenge built into the plot then this is the book for you. It is a wonderful book and I know you won't be disappointed!